Close-ups of the Charismatic Movement
Close-ups of the Charismatic Movement
BOOK REVIEW (2002)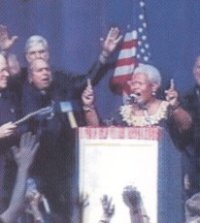 Charismatic antics
Just what is Charismaticism and where did it come from?
These are questions explored in John Vennari's new book (2002), "Close-ups of the Charismatic Movement" which includes eye-witness accounts of some of the more bizarre "Christian" occurrences imaginable.
From loud rock music to body convulsions to falling upon the floor "slain in the 'spirit'," this is a revealing and necessary look at Charismatic antics.
The accounts and stories quickly go from silly to disturbing as the performers claim to receive messages directly from God and audience members receive the "gifts" of speaking in and interpreting "tongues." As noted researcher Msgr. Ronald Knox warns:
"To speak with tongues you have never learned was, and is, a recognized symptom of alleged diabolic possession."
Based on a faulty understanding of the Pentecostal gift received by the apostles from the actual Holy Ghost to preach to men in different languages at the same time, these nonsense vocalizations have become one of the defining characteristics of Charismaticism.
Former Pentecostalist Gerry Matatics recalled an experience he had as he started to suspect something amiss with the Pentecostal rallies he was attending. Having memorized the twenty-second Psalm in Hebrew, he exclaimed the equivalent of "The Lord is my Shepherd I shall not want" during one of the "revivals," only to have it interpreted by the "translator" as a message from God instructing the audience to help build an extra wing on the local pastor's house!
The Catholic teaching regarding discernment of spirits is replaced by open and enthusiastic support for anything and everything presented by the "movement" with seemingly little sincere prayer or critical analysis.
Ignored are the warnings of St. Theresa of Avila and St. John of the Cross, the two great Mystical Doctors of the Church:
"Wherein the devil habitually meddles so freely [in revelations or extraordinary phenomena] that I believe it is impossible for a man not to be deceived by them, unless he strive to reject them, such an appearance of truth and security does the devil give them." (St. John of the Cross)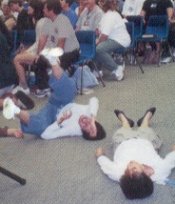 An ecumenical affair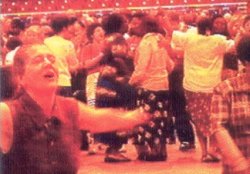 Beware these angels of light
Link